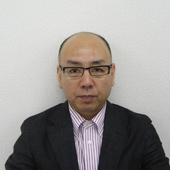 Studiomeg contribute to your business in the business applications that make full use of IT and web system.
And we with our customers to share their excitement and joy we will grow together.
Toward the "business contribution to customers" and "the creation of excitement and joy to our customers."
StudioMeg is welcomed the new CEO, and to strengthen the system that we can firmly support our customers' business from an IT field.
We will continue to expand the business to prosper along with the even more customers.

"studio" of the studiomeg means the studio of the Internet.
Rather than simply to build only on the desk.
Construct a web system, Like the studio where a movie is made.
We build web system for customer filled with feelings As you feel excitement and joy.
"Meg" of studiomeg was adopted Meg is the name that has been popular all over the world .
It is a familiarity nickname.
We have thought that was Committed to the company name.
To grow with our customers in the Internet society.
We look forward to working with you.
CEO